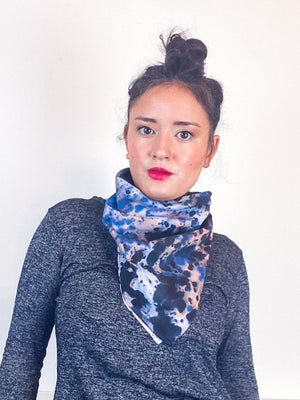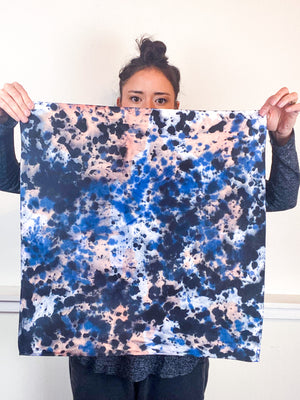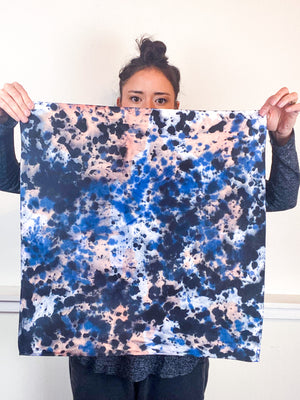 Hand-Dyed Bandana Coral Denim Raven
2020 essential square bandana. Great for impromptu face covering, bad hair day saver, or a little extra warmth/style around your neck. 100% cotton fabric is hand-dyed with algae thickened dye in a coral, blue and black speckle pattern.
Due to the nature of the hand-dyeing process, each product varies in uniqueness and individuality, giving them a one of a kind feel. Slight variations in color and pattern are to be expected.
-100% cotton
-One size
-22"x22"
-Machine wash cold, tumble dry low
-Hand-dyed with professional quality fiber-reactive dyes to ensure wash-fast colors
-Handmade in Seattle, WA
-Ready to ship