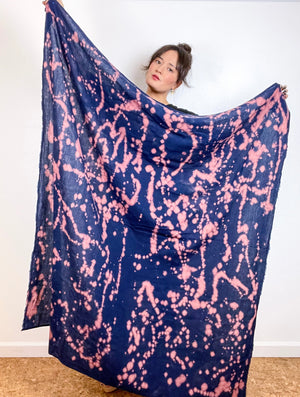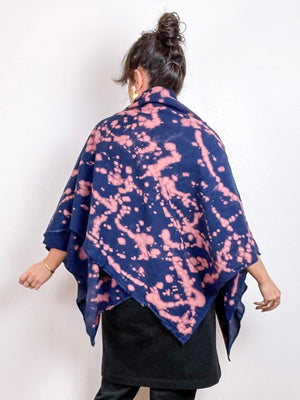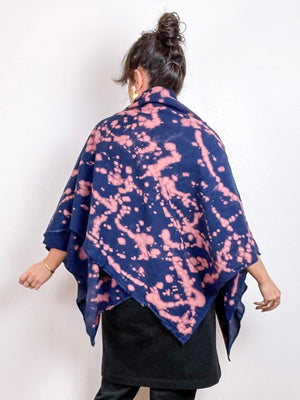 Bleached Gauze Blanket Scarf Navy Peach
Soft and airy extra large square scarf. 100% cotton navy blue gauze fabric is bleached with a random splash pattern. 2 sewn edges and two selvage edges. Matte surface with a lofty crinkled hand.
Due to the nature of the bleaching process, each product varies in uniqueness and individuality, giving them a one of a kind feel. Slight variations in color and pattern are to be expected.
-100% cotton
-One size
-54"x 54"
-Machine or hand wash cold, gentle cycle, hang dry, cool iron
-Treated with a bleach stop product after activation to ensure wash fastness
-Handmade in Tacoma, WA
-Ready to ship